As mentioned recently, my husband has been in hospital for many weeks.  I was anxious for his return home, just as he was.  We missed one another very much – I was lonely at home, and he was missing everything that home represented. Funny, but home seemed so empty with his absence, although in normal circumstances he's only here at night time, most of the time. He's away at work Monday-Friday and on weekends usually on mountain bike rides (the cause of the accident) or trail building or out with his mate.  He'll be home in the evenings and we go to church together on Sunday mornings. Sometimes we go out for dinner, visit family together, or have family meals here.
Well I'm pleased to say he came home last Friday and we were both elated.  Home seems so different now and we talked about how we'll never take one another for granted again.  There was so much we both missed and never realised just how much we would miss each other and our normal life together.
In the short time he's been home he has begun being able to do things he could not do while at the hospital.  All part of the healing process but with a difference. Here at home it feels so different (for him) and the healing seems quicker.  Perhaps it's because the time is more filled with things and it goes faster, perhaps it's because he's doing different but every day normal things to what he was doing in the hospital.  I do believe there is something else in it though – love.  I was thinking about what has transpired in the past 72 hours and it's been filled with love.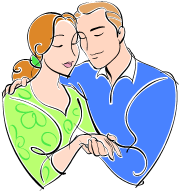 Love here at home, love at our church, love from our family and friends.  It hit me – that there is healing in love.
When you read through the verses in Proverbs 31:10-31 you will find that everything the Proverbs 31 Woman does is covered in love.  She brings her husband good, not harm, all the days of her life…. she provides food for her family… she watches over the affairs of her household and so it continues.
When you think further on through the bible though you are reminded of a love that is larger, much larger, and the promise of healing for all.  John 3:16  For God so loved the world that he gave his one and only Son…  Yes, there is healing in love.